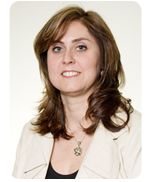 Suzanne B. Quinn BA, JD
Suzanne B. Quinn has been practicing as a sole practitioner for over 17 years. Originally from Toronto, she graduated from St. Michael's College, at the University of Toronto with a Bachelor of Arts in Criminology and Labour Management Relations. Mrs. Quinn obtained her juris doctor degree at the State University of New York at Buffalo Law School. She was admitted to the New York Bar shortly thereafter. Upon her return to Ontario, Mrs. Quinn was called to the Bar in Ontario in the year 2000.
Early in her career, Mrs. Quinn gained experience in the area of labour law, and upon opening her own practice moved into the areas of real estate, wills, powers of attorney, family law, estate administration and corporate law. Her current focus is on estate planning & administration and corporate law. She is in the process of developing a website to create your own customized legal documents which will serve people worldwide. She recognizes that the way people communicate is rapidly changing and has implemented on online model for Quinn Law, for the convenience of our clientele across the GTA.
Mrs. Quinn is regarded as an expert in her field has spoken at seminars and conferences throughout the GTA, as well as Vancouver, Chicago, Miami and San Diego. Mrs. Quinn is also in the process of publishing a book, and is working on two more in the area of estate planning and administration.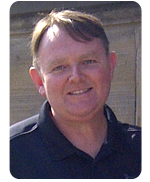 P. Roger Quinn, Paralegal
Roger Quinn is a Paralegal, certified by the Law Society of Upper Canada. He graduated with an Honours Degree from the University of Toronto, majoring in Labour Management Relations and Political Science. For over 20 years Roger has been a renowned advocate and expert in workers compensation law.
He has spoken internationally at conferences on Disability Management and has been called upon extensively by the WSIB to consult on Advisory Committees and Focus Groups impacting the amendment of Operation Policies related to the Construction Sector. Roger has appeared before Provincial Standing Committees on WSIB, and has lobbied the Provincial and Federal Government on Workers' Compensation and construction-related matters.
A seasoned advocate, Roger has earned a stellar reputation with the WSIB and Workplace Safety and Insurance Appeals Tribunal. Roger works with AVC Consultants, a full service firm that offers a high level of diversified expertise in all WSIB related matters.
Looking for legal advice? Look no more…
For more than a decade, our Law Firm has been providing legal services to clients from the Greater Toronto Area (GTA) and abroad.
Read more